Το Γάλα (2011)
Oct. 10, 2012
Greece
99 Min.
PG
Synopsis
Το Γάλα (2011)
Τα μέλη μιας τριμελούς οικογένειας μεταναστών από την Τιφλίδα προσπαθούν, με διαφορετικό τρόπο ο καθένας, να αντιμετωπίσουν τη σκληρή πραγματικότητα και να παλέψουν με τα φαντάσματα του παρελθόντος. Τη στιγμή που ο μεγαλύτερος γιος Αντώνης βρίσκεται λίγα βήματα πριν από ένα βολικό για όλους γάμο, ο Λευτέρης παλεύει να σταθεί όρθιος στον αδυσώπητο ενήλικο κόσμο
Also Known As (AKA)
| | |
| --- | --- |
| (original title) | To gala |
| Greece | Το Γάλα |
| World-wide (English title) | Burning Heads |
The tragic story of three heroes: of Rina and her two sons, Antonis and Lefteris. Having emigrated years from Tbilisi, Antonis, ambitious and willing to evolve socially and turn back to his roots, maintaining relationship with the daughter of his boss, which he is about to marry. Lefteris, on the other, refuses to live in today, it remains weak and naive, while his behavior becomes increasingly strange – – increasingly freakish – Antonia visit scratches family dynamic and profound problems that haunt and three with axis archetypes Motherland, Mother and Love.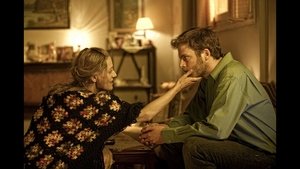 IMDb Rating 7.4 628 votes
TMDb Rating 6.2 9 votes